Why choose Antiques & Uniques on Main to sell your antiques?
As one of Milwaukee's and Lake Country's largest and most reputable antique and collectible malls, we have a large base of loyal customers, as well as store consignment options. We can offer many options to showcase and sell your items!



What happens when an item is brought to Antiques & Uniques on Main
Customers simply bring in their items and fill out an easy one page form with the seller information and services requested. Once at a mall location, our auction experts will take photographs, do research, answer buyer questions, process payments, package and ship your item.
What is the benefit to the customer?
Ease and convenience are the greatest benefits. You can drop off your item, and within 14 days of the auction ending, have the money in your hands. You also have the benefit from our presence in the area with our brick and mortar stores, and loyal customer following.
Why the $75 suggested sales price minimum?
The process costs are such that accepting goods of a lesser value would result in our customers receiving very little in return for their goods.
How long does it take to list?
We strive to have all items photographed, researched, and listed within 7 days drop off. The standard auction runs for 7 days. Items placed in our eBay stores can run up to 30 days.
Why do you recommend that auctions start at a low price?
In our experience, along with eBay statistics, proves that lower starting prices result in a higher final sales price because there are more bidders. Although Antiques & Uniques strive for the highest bid price, we are legally required to sell to the highest bidder at the end of each auction. We also offer BUY IT NOW pricing options, which guarantees a certain sell price, but limits buyers and bidding wars that bring a higher value.
What if an item does not sell?
You will be notified to pick up your item at the location where you dropped your item off.
How can customers check the status of their auctions?
You may go to our ebay store by clicking on the
ebay logo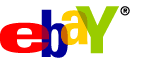 This will show you the present bid status on your item(s)and the number of potential customers who have viewed your item.
Do you sell large items such as furniture?
Yes, we will list anything in the antique collectible category. We also offer pick up service when listing large items. We have contracts with local packing and shipping companies who will work with the buyer to arrange delivery. We have found through experience that furniture sells surprisingly well on eBay.

What separates Antiques & Uniques on Main from other eBay selling services?
We believe our presence as reputable dealers offer you, the customer many options in regards to selling your items. From renting retail space in our mall, to store consignment or our eBay services, you will get expert service from a company who understands your needs and has experience in all collectibles and antique areas!